Overview
The figure below summarizes a typical MLOps flow:
Tooling
CI/CD for Machine Learning
Tools for performing CI/CD for Machine Learning.

Github Actions: Automate, customize, and execute your software development workflows right in your repository with GitHub Actions.
ClearML: Auto-Magical CI/CD to streamline your ML workflow.
Cron Job Monitoring
Tools for monitoring cron jobs (recurring jobs).

Cronitor: Monitor any cron job or scheduled task.
Data Catalog
Tools for data cataloging.

Apache Atlas: Provides open metadata management and governance capabilities to build a data catalog.
Data Enrichment
Tools and libraries for data enrichment.

Snorkel: A system for quickly generating training data with weak supervision.
Exploratory Data Analysis
Tools for performing data exploration.

Google Colab: Hosted Jupyter notebook service that requires no setup to use.
Jupyter Notebook: Web-based notebook environment for interactive computing.]
Data Management
Tools for performing data management.
Vector Databases
Tools for VectorDB storage.
Data Processing
Tools related to data processing and data pipelines.
Data Validation
Tools related to data validation.

Cerberus: Lightweight, extensible data validation library for Python.
Cleanlab: Python library for data-centric AI and machine learning with messy, real-world data and labels.
Great Expectations: A Python data validation framework that allows to test your data against datasets.
Data Visualization
Tools for data visualization, reports and dashboards.

Tableau: Powerful and fastest growing data visualization tool used in the business intelligence industry.
Drift Detection
Tools and libraries related to drift detection.

TorchDrift: A data and concept drift library for PyTorch.
Feature Engineering
Tools and libraries related to feature engineering.

Featuretools: Python library for automated feature engineering.
Feature Store
Feature store tools for data serving.

Feast: End-to-end open source feature store for machine learning.
Hyperparameter Tuning
Tools and libraries to perform hyperparameter tuning.
Model Lifecycle
Tools for managing model lifecycle (tracking experiments, parameters and metrics).
Model Serving
Tools for serving models in production.
Model Testing & Validation
Tools for testing and validating models.

Deepchecks: Open-source package for validating ML models & data, with various checks and suites.
Simplification Tools
Tools related to machine learning simplification and standardization.
Further Reading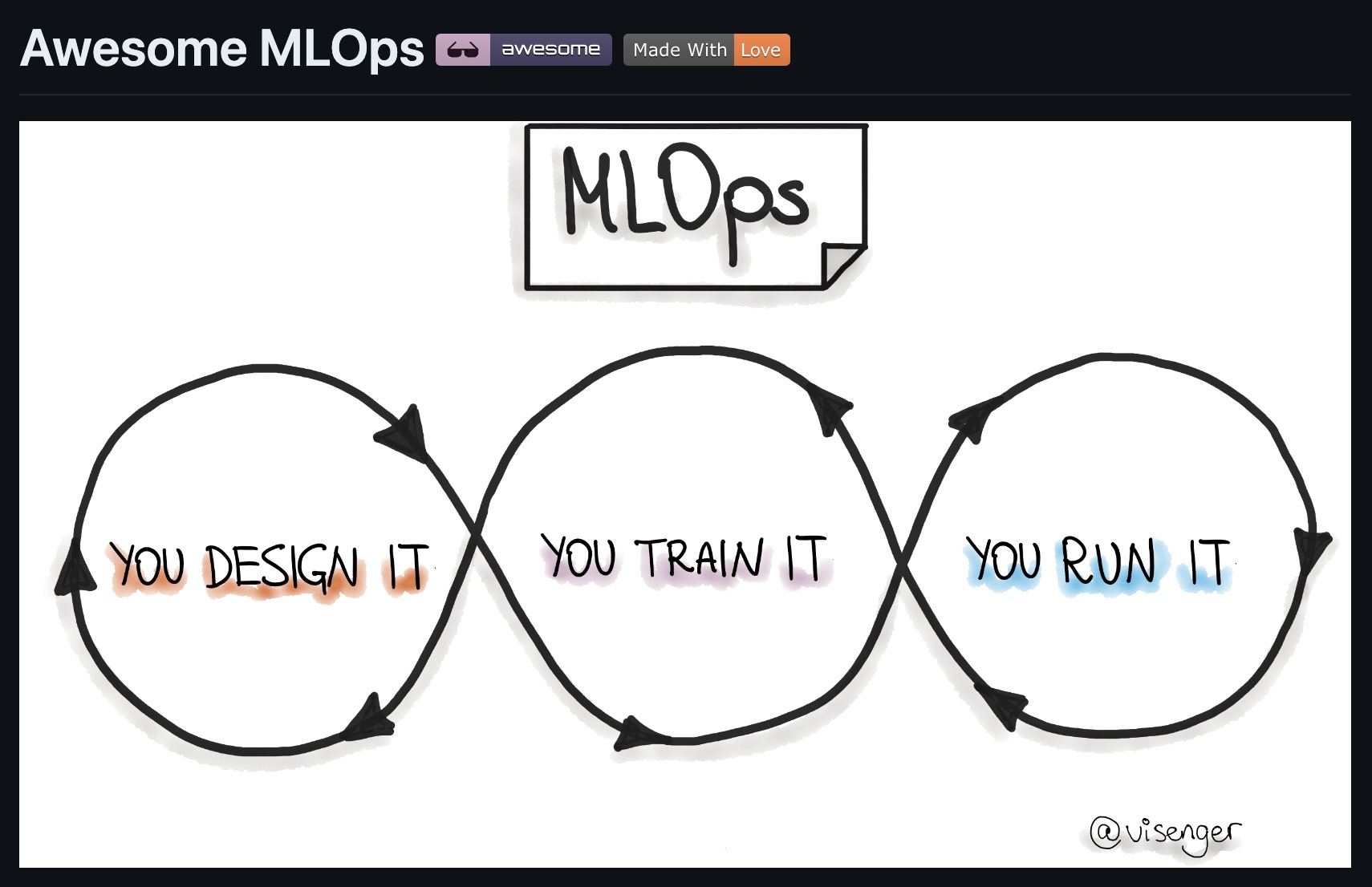 A list of tools for machine learning operations (MLOps).

Citation
If you found our work useful, please cite it as:
@article{Chadha2020DistilledMLOpsTooling,
title   = {MLOps Tooling},
author  = {Chadha, Aman},
journal = {Distilled AI},
year    = {2020},
note    = {\url{https://aman.ai}}
}